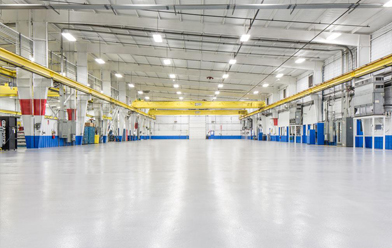 Turnkey approach
Turnkey approach You will receive high quality products and installations consistently....
Chi tiết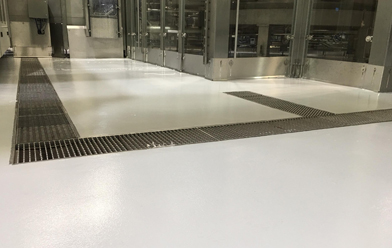 Single source warranty
Single source warranty Stonhard offers a single source warranty that covers...
Chi tiết
Sustainability
Sustainability We incorporate recycled elements, produce rapidly renewable materials and utilize...
Chi tiết
Welcome to
InFloor
IndustrialFloor Products Co., Ltd (Infloor) is the latest subsidiary of Industrialtech Products (S.E.Asia). Incorporated as an extension to provide responsive and effective localized support to the Vietnam market. Industrialtech Products was incorporated in 1980 in Singapore and has established an outstanding record of over 35 years. It is accredited with ISO 9001:2008, OHSAS 18001:2007 and the bizSAFE Star Level Certifications.
Over 5 years of experience
100 large and small projects
Experienced team
Applying advanced technology
It was really great to work with the Infloor team. It always comes back to the quality of the people you're working with and these guys probably cared even more about the floor than we did
Mr Duoc Vegetigi
Founder, Arch Industry
The constant forklift traffic at the plant is no longer a concern because the new system has demonstrated the capability of handling the heavy loads
Mr. Paras
General construction director
To my knowledge, Stonhard is the only company that manufactures the products and have their own application crews. Thus, from a guarantee standpoint, there is no passing the buck.
Mr Osaka
Founder, Arch Industry
Our goal was to have a durable and attractive floors that our customers would say 'this is better than my operating room'… and they always do!!!
Juan Horii
Founder, Arch Industry
Winning
awards
You will find yourself working in a true partnership that results in an incredible experience, and an end product that is the best.